Wat Chaing Mun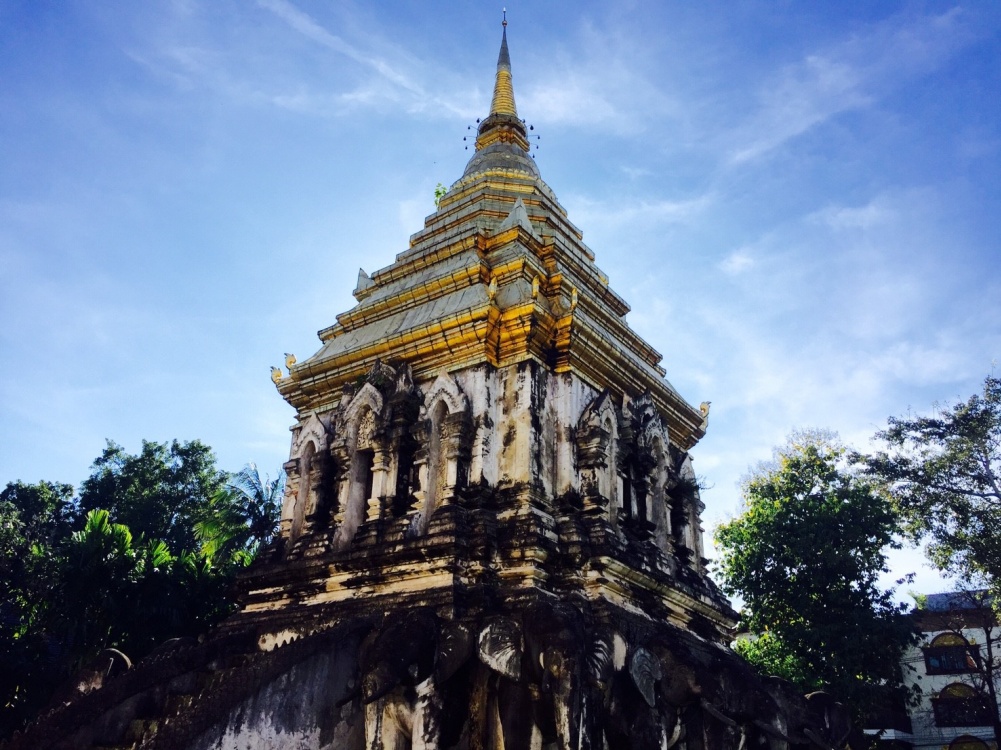 Detail:

It is located at the north – eastern corner of Chiang Mai city. It is the oldest temple in Chiang Mai dated from 1297.

It was built by King Mengrai who dedicated to turn the old palace ground into Wat.

Two sacred Buddha Images are kept in the small building to the right side of the main viharn which is noteworthy for paying homage. One is over 1,000 years old : Phra Sethang Khamanee or the Crystal Buddha image. The Buddha image used to belong to Queen Jammadeve and her descendents for 600 years. According to the legend, when King Mengrai conquered Lumphun in 1281AD by setting the capital on fire with flaming arrows, only the Buddha image and the shelter remained unseated. He took it and when Wat Chiang Mun was built. It has then be kept at this Wat until now. The other sacred Buddha image is an ancient Black Stone Buddha image : Phra Buddha Sila , a black stone bas - relief standing Buddha, believed to have been originated from India or Sri Lanka around 8th century.

Behind the viharn, there' s the main 26 metres chedi which is older than 700 years is surrounded by fifteen stucco elephants buttresses, built to imitates Chedi Chang Lorm of King Ramkhamheang from Sri Satchanalai, Sukhothai province.

The old viharn being located at the south – west of the Wat area and is one of the oldest and the most beautiful examples of Thai Lanna style architecture. The carving on the gable front of the viharn is also wonderful. On the premises , there is an old stone slab with inscriptions ( 1581 AD) narrating the founding of Chiang Mai city.
Date: 2012-10-05 22:01:03