About us
Who is Chiang Mai tour Center?
We are the finest travel agency which specialize in Private Tours in Northern, Thailand.
We do provide and understand your need during travelling with wided varietry of trip options which including Sightseeing , Cultural experiences and Adventure tour that are suitable for singles , groups and families .We can also create a custom tour with you depending on your interest.
With our service not only you are our customers but caring you as you are our family members. You will feel as you are at home with a good memory and gain your experiences while you travel with us.
With our staffs in our company, we promiss you the best service for any occasions and reasons of travel in Northern part of Thailand. Let us guide you and show you the unique and special places in our hometown and Thailand with a big smile and warm heart.
Visit our Carrental Website: Chiang Mai Carrental | Jungle Experience: Tree House Chiang Dao, Chiang Mai
How we become Chiang Mai Tour Center
We were both the tour guides and worked in the fields with more than 17 years and had our own idea of traveling and though there 're more places and things to do and to see in Chiang Mai as well as the nearby provinces.
Two becomes one after 2012, we decided to marry and started "Chiang Mai Tour Center" in late 2012 at home office and decided to move to Chiang Mai city area to make it more easy for the clients to visit us. From the tourist guides in the field. We become the people back stage and looking for the team to take care the clients with our hearts and service mind. After working for a long time for the long experiences of us both. Ake had to work as the tour operator when he started to get involve with tourism industrial. He also worked as the tour guide for more than 18 years. It is the time for us to becomes the backstage and let the new wave to take parts of the team and work together. "Your smiles are our pride."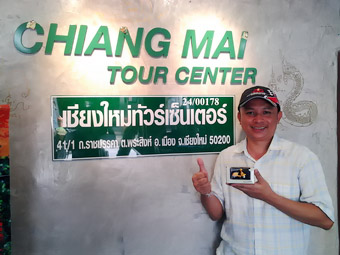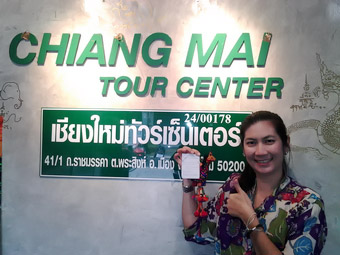 ---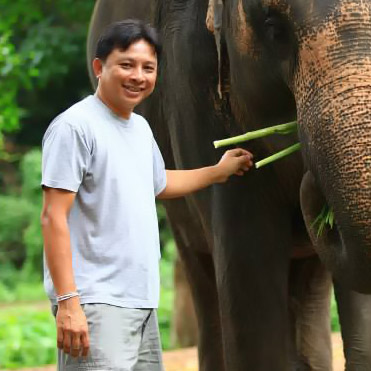 Thanapon Newasanont (Ake)
Vocational Certificate of Mechanical Technology from Lanna Polytechnic , Chiang Mai
Vocational Diploma of Mechanical Technology from Lanna Polytechnic, Chiang Mai.
Bachelor Degree in Administrative and Business management from Chiang Mai Rajaphat University
Master Degree in Statistics and community Development from Chiang Mai Rajaphat University

Working experience
1992 Auto Mechanical Professor in Chiang Mai Youth Detention Center
1992 Khoon Pol Garden Company staff.
1993 - 1997 Auto Mechanic staff of Thailand Auto Technic Co.,LTD.
2000 - 2002 Tour Operation staff at Udomporn Tour, Chiang Mai
2003 - 2011 English Freelance Guide
2012 - present Chiang Mai Tour Center Owner and Manager

Skill and Hobbies :
Fluent English speaking
A bit communicated Spanish
Meditation and amulet collector
Feng Shui
---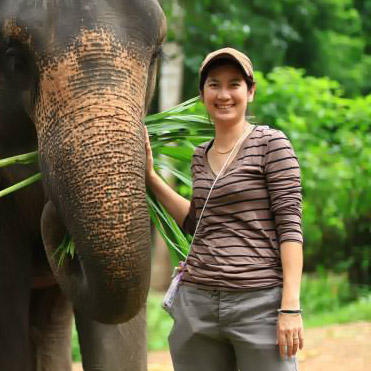 Ms. Piyanart Sutthiwate (Nueng /Nart)
Bachelors degree of Art (Humanity faculty in Tourism Industry Program) from Chiang Mai Rajabhat University
10 years English speaking Guide with Gems travel, Chiang Mai
6 years English speaking Guide for ExoTissimo Thailand, Chiang Mai branch, Thailand
Late 2012 - present Chiang Mai Tour Center Manager

Skills and Hobbies :
Fluent English speaking
A bit French speaking
Drawing
Painting
Art and crafts making
Playing Thai Musical instrument (Ja-khea, Khim, Sueng and Salor)
Sewing
---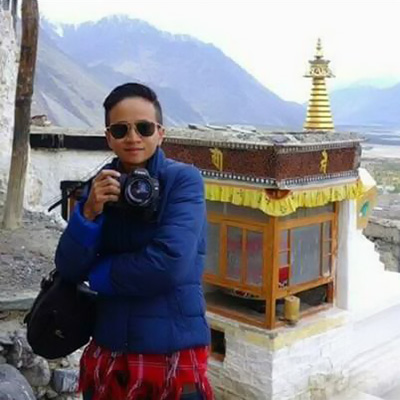 Ms. Jiratthitikarn Tumakaew (Ms. Ji)

Nov,12 - present : A Freelance guide with Spice Road, UP Adventure & Chiangmai Bicycle
Jul,10 - present : A Freelance guide
Dec,09 - present : A Freelance translator
Jun,09 - present : A Freelance photographer
Oct,08 - Sep,09 : An Administrative Assistant of T.A. Siam Autrement Co.,Ltd.
Jan,16 - present : Chiang Mai Tour Center guide staff

Skills and Hobbies :
Photography, Drawing, Painting, Cycling, Playing Guitar, Traveling and Torot card reading.
---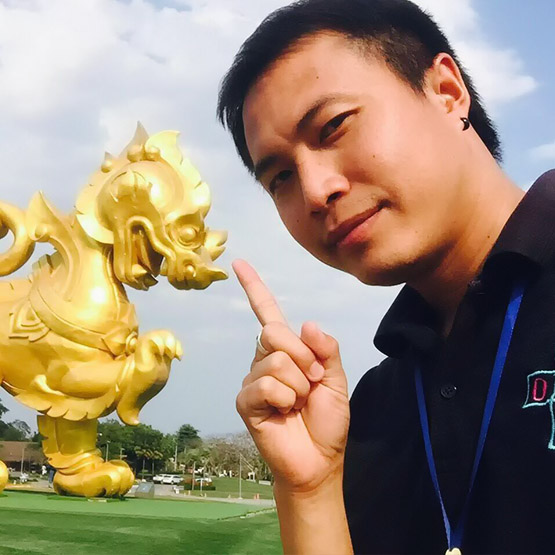 Mr. Eknarin Pintana (Mr. Ek)
"There is the will, there is the way."

Bachelor's degree of Art : English Major at Chiang Mai Rajabhat University
7 years experience as the tour guide at Journey Tour Co.,Ltd
2015 - present Chiang Mai Tour Center guide staff
2015 - present noodle shop owner "Pad–So!, Tom Yum Noodles shop"

Skills and Hobby:
Football, Playing guitar.
---