Wat Pho Tharam Maha Viharn or Wat Jed Yod ( Seven Spires Temple)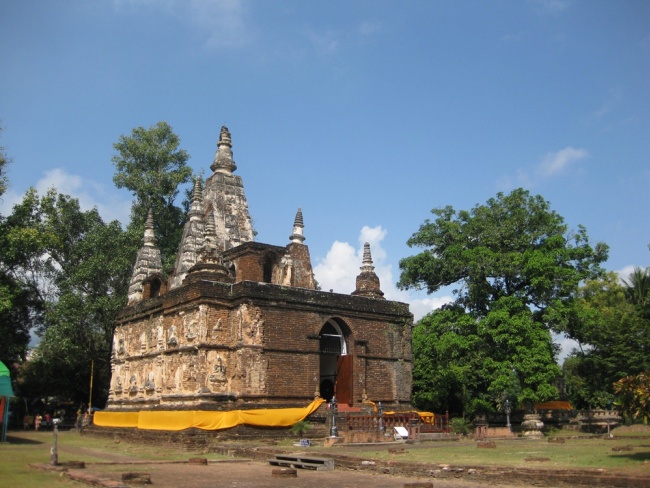 Detail:

Chiang Mai people called Wat Jed Yod. It is located along the superhighway about 1 km. from the junction of Rincome and Huay kaeo Rd. In 1455 – 1456AD King Tilokaraj ordered the construction of the Wat and planted a Bodhi tree which came from the Bodhi tree which the Lord Buddha achieved the enlightment.

In the Wat's compound, there is an old chedi whose name comes from the seven spires chedi built of laterite stone and decorated with stucco sculpture. This construction was a copy of the temple in Pagan ( Myebontha Payahla ), Burma which itself is a replica of the temple in Buddha Gaya , India. The seven spires represents the seven weeks, the Lord Buddha spent in Buddha Gaya after his enlightment.

There is another huge Chedi which contained the ashes of King Tilokaraj in the temple ground. In 1477 , the 8th World Buddhist Council was convened here. Hundreds of monks were invited to purify and revise the Buddha Scriptures.
Date: 2012-10-05 21:57:07