Wat Suan Dork or Royal garden Temple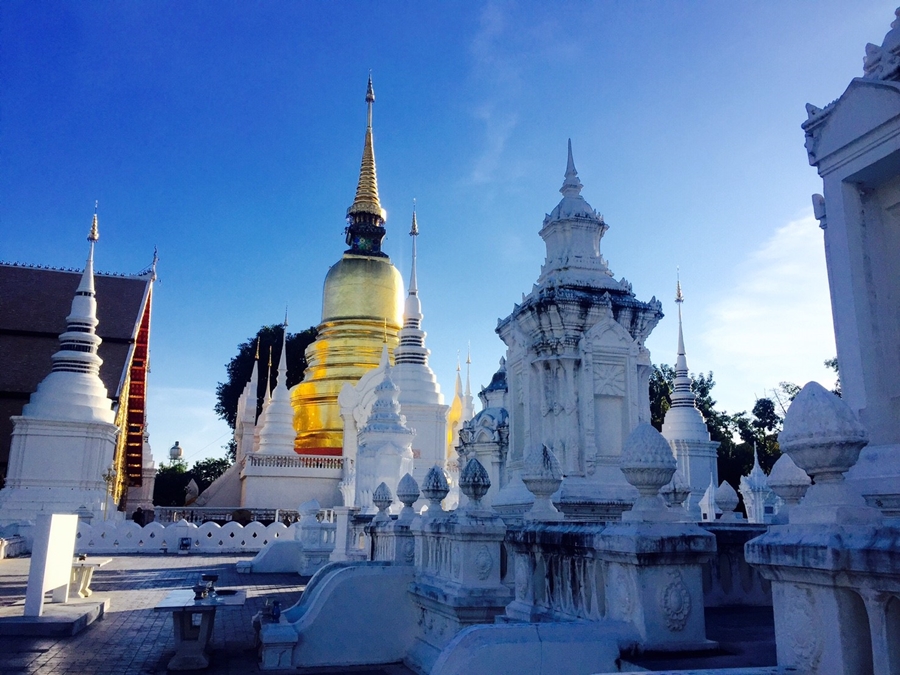 Detail:

This wat 's also one from five royal temple in Chiang Mai and it's also known as " Mahajulalongkorn Rachavittayalai University" ( The university for the monk ).Located on Suthep Rd. near by Chiang Mai University Campus.

King Kue Na, the 6th King in Mengrai Dynasty ( 1367 – 1388AD.) had invited " Sumana Tara",the famous monk from Sukhothai Kingdom to Chiang Mai. The monk came with the holy relic of the Lord Buddha and offered to the king. He decided to contain to relic in the pagoda in his royal garden as now we can see behind the main Vihara. On the top of the pagoda, you still can see the symbol of the flower that related to the flower garden of the king.

On the right from the main entrance, there're the group of the stupas of the Northern King Royal family of Chiang Mai or Lanna Kingdom. One of them which you can see at the front was the one for the lady consort of King Rama the 5th of Thailand, " Chao Dara Rassami", She 's the one who had the most important role in the royal family. She 's also the one who had started the school for all the girl in Chiang Mai.

Right behind the temple, there's a lovely chaple of " Phra Choa Kao Tue" ( the Buddha image which weighs 9 tons), one of the most beautiful Buddha image in Chiang Mai. It's also a good place for meditation.
Date: 2012-10-05 21:51:07