Wat Phrasingha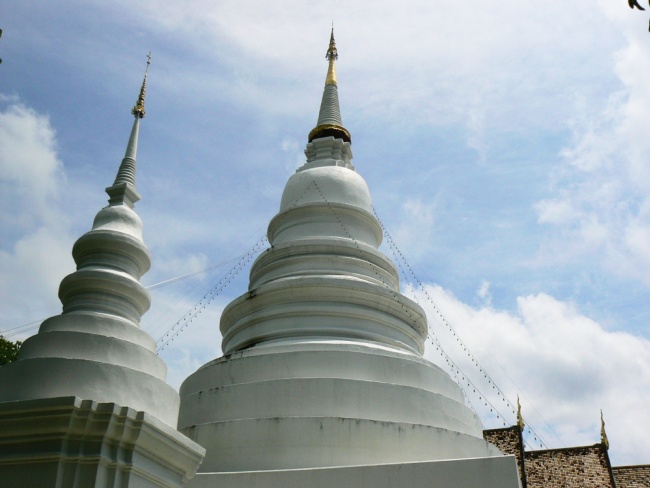 Detail:
Wat phrasingha or Phrasingha Temple is located on the west site of Chiang mai old city wall. This temple is one of the royal temple in Chiang Mai , was established by King Payu , the 5th king of Mengrai Dynasty in 1345.

Around the 14th century, prince Mahaprom 'd brought " Pra Buddha Sihingha" or "Phra Singha" ,the beautiful Buddha image from Kamphaengpetch and offered to King Saen Muang Ma, the 7th King of Mengrai Dynasty. That's the reason why we call this temple as Phra Singha temple.

Near by the pagoda at the back, there's the Lai Khum Chapel with the oldest mural painting in Chiang Mai. The beautiful ordination hall built from teak wood and the beautiful library hall closes by the main entrance.
The temple area also share the space as the school for young boys and novices from around Chiang Mai itself.



Date: 2012-09-24 20:58:49